The Official Marc Bolan Rose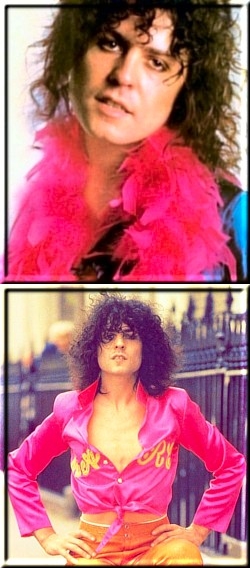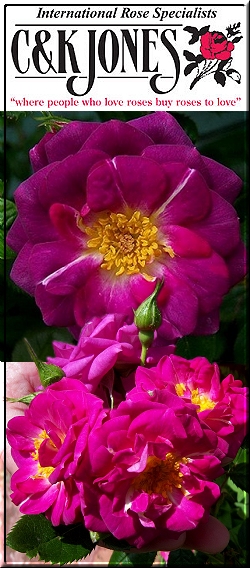 We are delighted to give you details of how to buy your Official Marc Bolan Rose Bushes. They are now available from Keith Jones of C & K Jones Where people who Love Roses buy Roses to Love.
The Price is £12.50 per bare rooted Marc Bolan Rose Bush with UK P&P being just £4.25 for up to three Bare Rooted Roses.

If you are not green fingered, you can now also buy a pot grown Marc Bolan Rose Bush. The Price is £14.00 per Rose Bush. The P&P is more expensive at The Price is £11.00 because obviously the rose and pot are larger and very heavy.

GIFT CARD FACILITY
We are delighted that not only to C & K Jones offer Pot Grown Roses, they also offer the free-of-charge addition of a Gift Card Service for ALL Marc Bolan Rose Bushorders, so they will add a card with your message if the Rose Bush is a gift, for a friend or relative. How Cool is that? Many 'TANX' Keith.

HOW TO ORDER YOUR ROSE BUSHES
Until the C & K Jones web site is updated next month (February, 2015) to include online ordering facilities, please Email Keith at:- mick.jones@btconnect.com .
UK:- Please include your name, address and phone number so Keith can get in touch with you.
EUROPE:- Contact Keith by Email and let him know which country you are in.

MARC BOLAN'S SCHOOL OF MUSIC - SIERRA LEONE

The country is in the news for Ebola at the moment. This situation means that there are now an increasing number of organs who have suffered trauma, in addition to the children rescued from the 'Blood Diamond Mines'. Gloria Jones lives in Sierra Leone and is the Key to this important School, for local children and those traumatised, when the best way to help them recover their own 'voices' is through a caring atmosphere and via making music.

As you know part of the sale of each of the Official Marc Bolan Roses Bushes* goes to the Marc Bolan School of Music as a key part of TAGTM's help with the Marc Bolan School of Music. There is now a new fund raising initiative opened by Claire Sharpe & Hannah Weaver (seen in the photo on the left and below right) for people to donate in two ways. First, ... here are their words ....

"Hello! We're Claire Sharpe and Hannah Weaver, two friends who work together at the New Theatre in Cardiff, and we have a big project on the go to fundraise for the Marc Bolan School of Music in Sierra Leone. We discovered Marc in June when the musical toured to our theatre and between us, we saw it several times in only a couple of days. We fell in love with the man and his music immediately, and it didn't take very long at all before we'd scoured the internet and library for everything we could get our hands on. We went Bolan crazy quite literally overnight! It didn't take very long before we heard about the School of Music, and we knew straight away we wanted to help somehow. Claire has been a musician her entire life and recently graduated from Cardiff University with a Music Masters degree, and Hannah is currently studying Psychology with a particular interest in education, so both of us feel strongly about what a huge positive difference musical education can make to children's lives. The School is going to be an amazing, inspiring place and the most wonderful addition to Marc's legacy, and we're so excited to be part of it!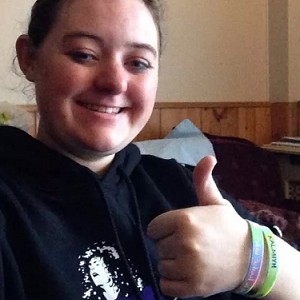 The main project we've got lined up is our Bolan Walk, a quite insane idea we cooked up together soon after learning about the school. In September 2015 we'll be walking 211 miles in ten days, from Cardiff to the Bolan Tree, and we're really hoping people will support and sponsor us at https://www.youcaring.com/bolanwalk because it's going to be a really painful challenge and though we're excited and determined to do it, we're a bit terrified!

We know we're only very new to Marc, but we've both come to really love and care about him ever so quickly. He's given us so much already, and in part, this is our way of saying thank you to him for that. More than anything though, we really believe that this school will do wonders for the children of Sierra Leone. It'll bring community spirit, new skills, and much, much needed joy and comfort to those who have very little and have been through real difficulties. We hope to help them gain skills and confidence that will equip them for a brighter future, and send a little Marc to the hearts of a whole new generation.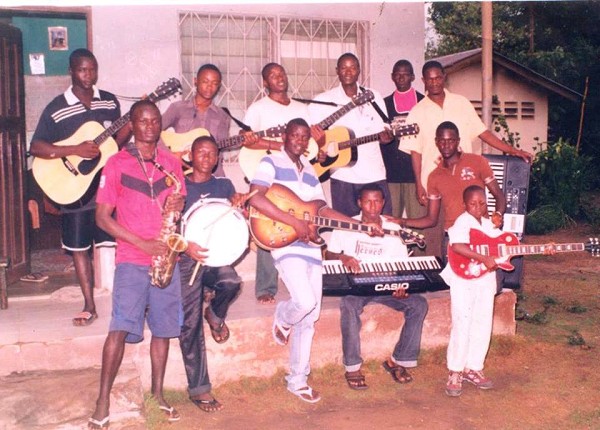 We have a website explaining more about the walk, the school and our other fundraising activities at http://bolan-walk.weebly.com" (Opens in a new window/tab)., and you can join our Facebook group – search 'Cardiff to London Bolan Walk' – and follow us on twitter @bolanwalk. We're incredibly grateful to everyone willing to sponsor us, buy a wristband, or even just help us spread the word. Thank you!"


BUY A WRIST BAND"We're also selling wristbands that read 'The Marc Bolan School of Music – KALMIYH' for £2 each plus minimal p&p depending how many you order. To buy one just contact us via our website, Facebook or twitter, detailed above. And when you've got yourself one, join our little campaign we're calling Keep a Little Marc on Your Arm – send us a photo of you wearing it, and we'll make a big gallery of you all!


THE BOLAN TREE

MEANWHILE ... .
We need to raise around £150.00 to go ahead with Option 2) All Donations over £10.00 will be entered into a Prize Draw for some Bolan-Tastic Goodies. All those who donate are invited to join The Bolan Tree Project Group on Face Book. Further funds are needed to paint the steps and do all the jobs, which only notice if they are NOT done.

PLEASE, PLEASE, PLEASE, DO contact the various Marc Bolan tribute bands to ask if they will donate part of the income from just ONE performance to TAGTM for the care of the Bolan Tree at this urgent and difficult time.
We are sure many people reading this will think that is not an unreasonable request.
We look forward to hearing positive responses from these bands, but think it would be most appropriate if the requests came from YOU, the fans. We hope one of more tribute bands step up to the Marc (pun intended) and donate just a part of their income from just one of their gigs!
Over to all of you genuine fans.

TREE SCULPTURE
Once the Tree is made safe and the cover is installed over the bottom of the trunk so there is somewhere for fans to continue to leave tributes. Then it is up to fans whether the funds become available to have the Trunk which is felled is carved or not and whether it is practical to return it to the site, given that people are still climbing the tree to tie things on it. This is foolish. Not only are they putting their own life at risk, they risk the tree falling onto cars, or cyclists on the busy Queen's Ride.